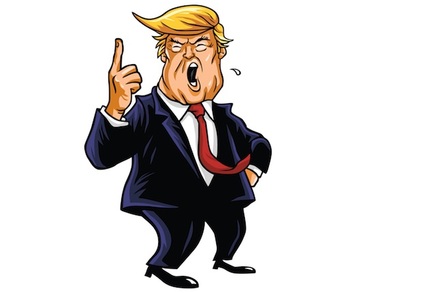 The President!
Early this morning, mr Donald Trump announced (as usual) via twitter that CIA Director Mike Pompeo would replace current Secretary of State Rex Tillerson at the state department, a state department official by name of Steve Goldstein confirmed to CNN that Tillerson was made aware of the replacement by the tweet this morning.
Before He became Secretary of State, Rex Tillerson was previously the chairman and Chief Executive Officer of Exxon Mobil for a little over 10 years, His confirmation as Secretary of State received the highest opposition that anyone occupying the office had received in 50 years.
Mike Pompeo, Director of the CIA, will become our new Secretary of State. He will do a fantastic job! Thank you to Rex Tillerson for his service! Gina Haspel will become the new Director of the CIA, and the first woman so chosen. Congratulations to all!

— Donald J. Trump (@realDonaldTrump) March 13, 2018
Mike Pompeo served as a Republican Congressman representing Kansas.
Gina Haspel who will be replacing Mr Pompeo as the director of the CIA is a veteran of the agency, a really long veteran who oversaw the torture of two terrorism suspects at an overseas CIA Detention site she presided over in Thailand and later participated in the destruction of the video tapes relating to the incident.
Gina Haspel has been deputy director of the CIA since last month.