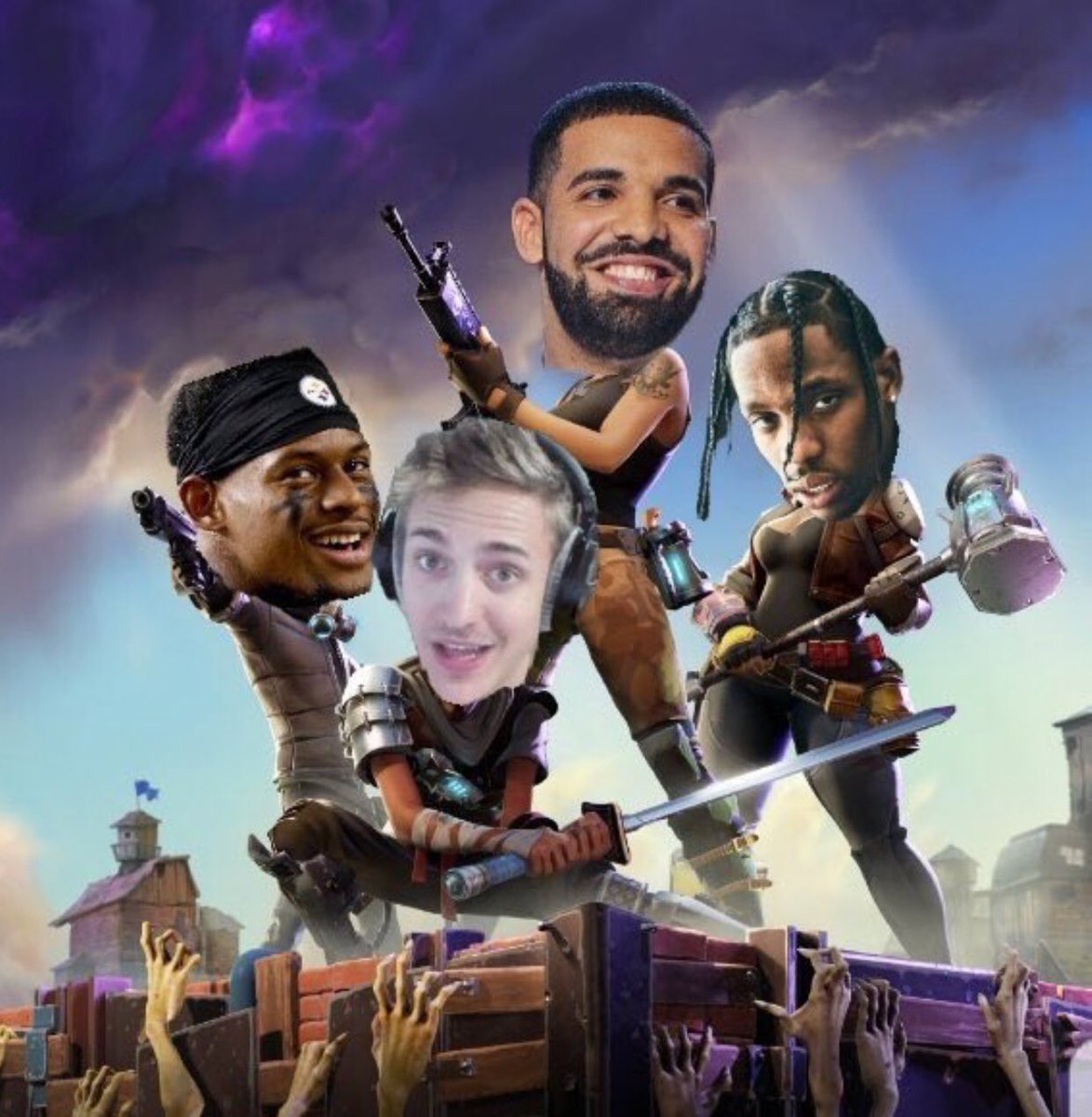 So right now Drake is on Twitch playing Fortnite on Twitch with the awesome player 'Ninja' and the resulting hype around Drake playing Fortnite has resulted in over 600,000 people streaming Live and breaking the previous record of 388,000 viewers.
Drake said on the Stream He has been playing Fornite for about a month or two and also said 'His Team plays Fortnite in the studio in order to take a break from intense twenty hour recording sessions.
Not only Drake is actually playing, Travis Scott, Kim Dotcom and JuJu Smith-Schuster  the NFL player are also in the game.
Rapper Drake shared the Twitch link to his 36.7 million Twitter Followers and the live stream blew up from there.
They had their own share of Technical Difficulties specifically when trying to add players to the group because as will always happen with celebrities, everyone's friend requests where maxed out.