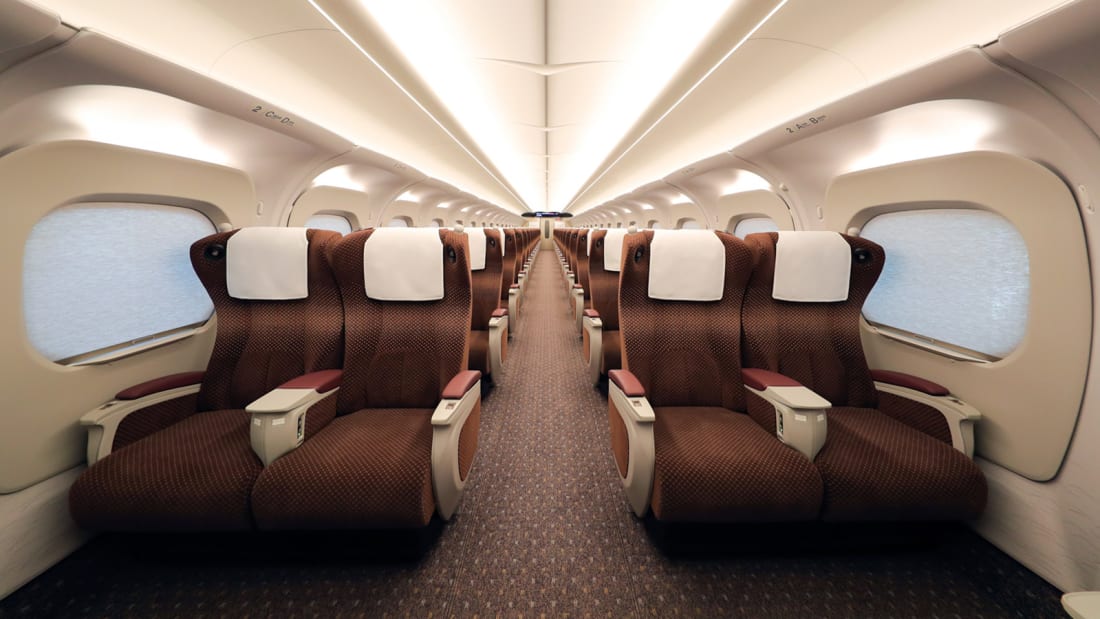 photo: JR Central
Japan right now is really beefing up its transportation tech.
Japan's railway company has unveiled a new high speed train - the Shinkansen Supreme model, the new train features power sockets for every seat, light-up luggae racks and also a sharper nose outline.
The train's seats have been upgraded with a new fabric and also designed in a way which 15% more leg space has been added, the lights also turns on automatically when the train stops in order to help passengers find their luggage with ease.
The more streamlined nose design which is dubbed "dual supreme wind" lessens air resistance and reduces noise when the train gets into tunnels.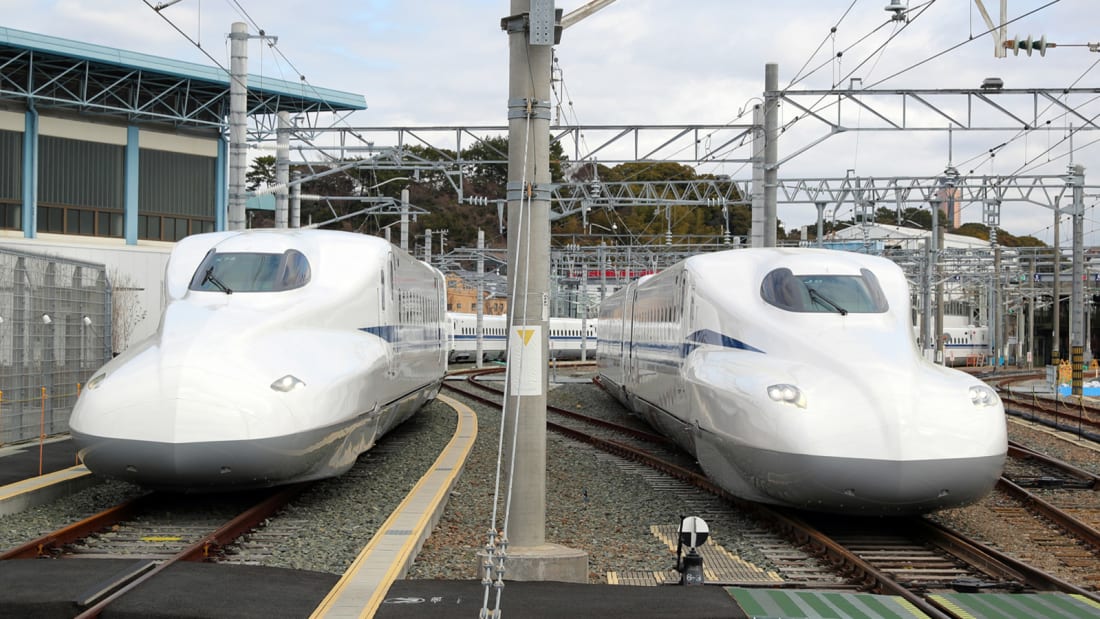 photo : JR Central
The new train is made of 16 cars, two are used for driving the train while the rest are used for commuting passengers, the 16 car arrangement can also be reduced to eight or twelve car formations.
The train is also 11 tons lighter than the older generation models and will also consume less energy due to its natural air cooling system and new silicon carbide semi-conductors.
The new train won't actually be faster than its older versions having a maximum speed of 300km/s which is roughly the same as its older versions.