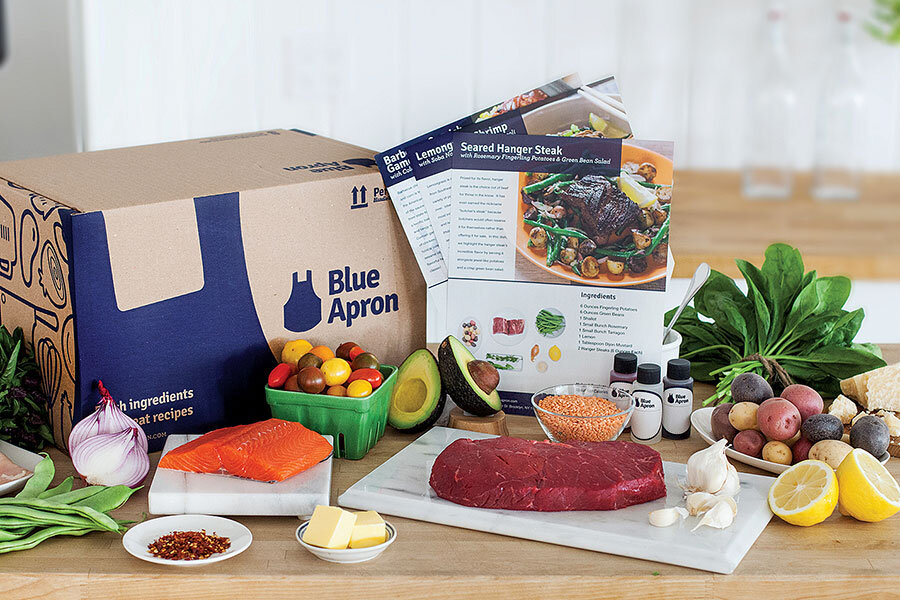 Blue Apron is now going to bring its meal kits to real stores and is targeting to do so at the end of the year.
Blue Apron which was actually one of the first meal kit delivery company's to spring up but right now with so much competition, if faces lagging sales and a falling share price which trades at a price slightly above $2 as above to its $10 debut on the market.
The company had to lay off employees in order to cut costs, up profits and maintain its price on the stock market
Blue Apron is now going to boost its revenue by selling its products in stores thereby evading the limits of selling just via a subscription model, This provides broader access to its services by the company's customers.
Blue Apron's increasing competition includes Amazon which sells pre-portioned meal kits through its AmazonFresh service, Kroger, start-ups Hello, Plated and Walmart which recently introduced its meal kit from third party brands which costs between $8 to $15 for two servings.
There's currently no information on which stores would sell the meal kits.