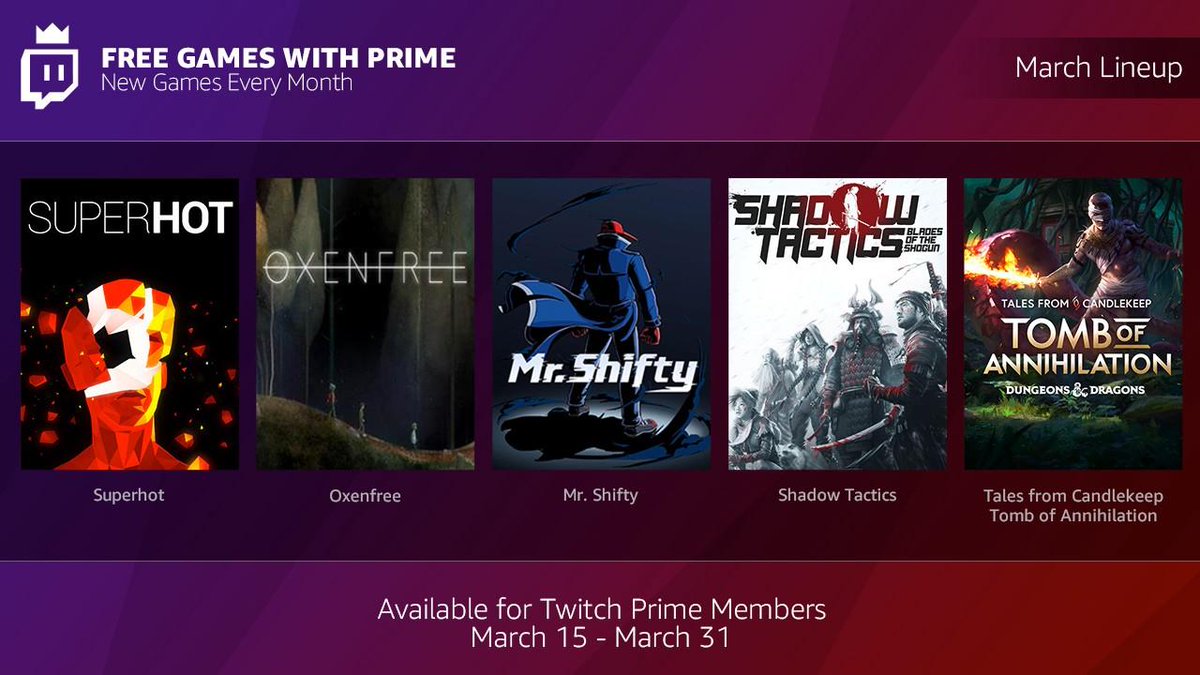 Twitch Prime
Amazon has announced a new Twitch program called 'Free Games' with its Prime service, with this new service subscribers to Twitch prime membership will now receive a collection of games to play every month, the program kicks off tomorrow!
The games available next month includes  Shadow Tactics, Superhot, Oxenfree, Tales from Candlekeep and Mr. Shifty, also starting next month will be the titles Tales from the Borderland, Kingsway, SteamWorld Dig 2, Dubwars and Tokyo 42.
— Twitch Prime (@TwitchPrime) March 13, 2018
This represents the first time Amazon and Twitch have used their to give out games on regular basis since it acquired the company 4 years ago for $970 Million.
The company also confirmed that all 8 games from its Twitch Prime Indie Amplifier program will be given out within the next few months.